VFT: NY Summer Networking Social at The Half King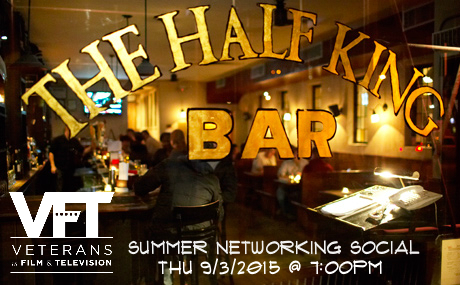 This is your official invitation to the VFT New York Summer Event on Sept 3, 2015
Hello VFT: NY!
VFT: NY will be holding a Summer Networking Social at The Half King (owned by journalist and film maker Sebastian Junger). Come join us for food, drinks, and a great opportutniy to network with your fellow veterans in the NYC area. 
Along with great food and great times, we will also dicsuss key topics of interest including:
VFT:NY Writers Group

The Careers Panel at the NYC Mayor's Office of Media & Entertainment
This is a free social event and guests are welcomed to attend. We will be meeting in the back room of the restaurant. Come ready to have a great time!