VFT LA: Event ft. Franklin Leonard of The Black List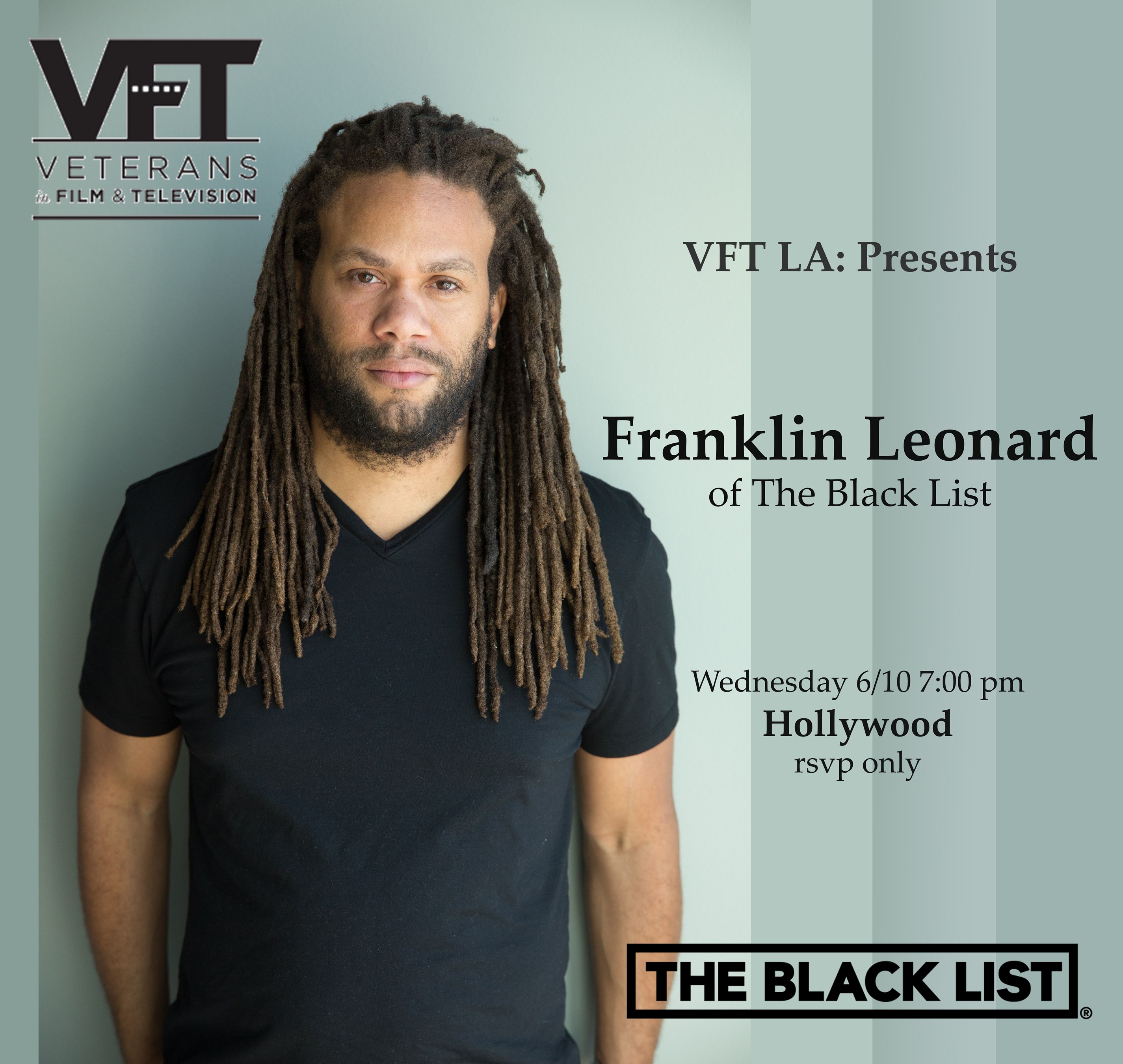 Franklin Leonard is the founder of the Black List, the yearly publication highlighting Hollywood's most popular unproduced screenplays and the company birthed to continue its mission.  Over 250 Black List scripts have been produced as feature films earning almost 200 Academy Award nominations and 37 wins including three of the last six Best Pictures and seven of the last fourteen screenwriting Oscars. Franklin has worked in development at Universal Pictures and the production companies of Will Smith, Sydney Pollack and Anthony Minghella, Leonardo DiCaprio, and John Goldwyn.
Since 2010, he has been named one of Hollywood Reporter's 35 Under 35, Black Enterprise magazine's "40 Emerging Leaders for Our Future," The Root's 100 Most Influential African-Americans, the Wrap's "12 Innovators Who Are Changing Hollywood," Fast Company's "100 Most Creative People in Business" and was awarded the 2015 African-American Film Critics Association (AAFCA)'s Special Achievement Award for career excellence. He also serves on the advisory boards of the Young Storytellers Foundation, APM's Marketplace, and the Bernard Van Leer Foundation.
Click here to see photos from the VFT Franklin Leonard event.